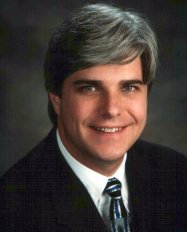 Earlier this year Dr Jay L. Wile (
blog.drwile.com
) came to New Zealand to speak at several conferences throughout the country. The Auckland
Science by Design
Conference
was held on the evening of Friday, 10th June, and all of the following day. On the Friday night Uncle Pete and I went together. First up was a variety concert with most of the performers being homeschoolers. The performances included pieces played on various instruments, with and without piano accompaniment, a ballet dance, Scottish Country Dances, poetry recitals and so on. Well done to all participants, you did awesome! =)
Then came keynote address #1: "Creation versus Evolution: Religion versus Science or Religion versus Religion." Here Dr Wile discussed how attempts to fit the Genesis account of Creation with evolution fail, and how the facts point to the Genesis account. He also mentioned that evolution requires faith, just as Christianity does.
Next on the schedule was a light supper, also a great time to say hi to everyone you know!
The second and last keynote address for the night was entitled "The Bible: A Great Source of Modern Science." With facts such as many of the rules and regulations set out in the Old Testament being in perfect agreement with modern science, Dr Wile shows in this lecture that the Bible clearly was not authored by men.
After the conference had finished for the evening I remembered/realised that I needed to get some stuff for lunch the next day, so I convinced Uncle Pete to take me to Countdown (actually it wasn't that hard!)...then at home I, of course, had to prepare what I had bought and pack it so it was ready to grab first thing the next morning..so much for my early night! lol